Everyone should safeguard all their account numbers so they won't be a victim of identity theft. Identity theft happens when someone pretends to be you by using your personal information when applying for loans, credit cards, or leases. In some cases people may impersonate you when receiving traffic violations or other legal contact.
The thief takes advantage of your good history or credit record, leaving behind bad credit or misdeeds in your name. Losses to consumer and institutions due to identity theft totaled $845 million in 1997, according to the U. S. Secret Service.
How the thief gets your personal information
Stealing your purse or wallet Pilfering information such as bank statements and pre-approved credit card applications from your mailbox. Posing as your employer, loan officer or landlord to get your credit reports. Going through trash for credit card carbons or loan applications. Watching transactions at automated teller machines to capture your PIN.
How to minimize the risk
Never carry your SSN in your wallet or diary or printed on checks. Guard your SSN closely, giving it out only to official authorities or businesses you trust. Some firms will accept another identifier if you ask. Be careful how you dispose of documents. Ideally, shred them. Exercise your right to stop your credit header being sold, which will also stop pre-approved offers of credit. Call the credit bureaus' special toll free line (888) 567-8688. Don't post personal information on the internet for example, on genealogical or college reunion sites. Check your credit report at least once a year. Should you become a victim, see below for where to go for help. Here are some other tips.
Obtain a copy of the fraudulent contract or application. This is the key document that proves the person who signed it isn't you. Finding the company that issued it and the right person to talk to isn't always easy.
Try to get past the gatekeepers to someone who is in charge. Contact the credit bureaus that hold your credit report. Ask them to log the theft and remove the bad accounts from your report, giving as much proof as possible. You may meet difficulties, but by law, the bureau must correct any wrong information.
Have a "fraud alert" put on your credit report. This should alert credit grantors to check a new application. Keep meticulous dated records of your attempts to clean the record letters, phone calls, and what were said.
Never agree to pay any portion of the debt just to get the debt collectors off your back. The balance will stay on your record. Remember you are not a victim; do not let these people intimidate you. Contact the police to fight back.
Where to go for help
To report identity theft and get help on how to restore your credit: contact Federal Trade Commission, Consumer Response Center, 600 Pennsylvania Ave. N.W., Washington, D.C. 20580, or call, toll free, (877) 382-4357. www.consumer.gov/idtheft for online info.
To report ID theft, get your credit record (free for fraud victims) and to have it corrected, contact all of these:
Trans Union, Fraud Victim Assistance Department
P. O. Box 6790
Fullerton, California 92384
(800) 680-7289

Equifax
P. O. Box 740241
Atlanta, GA 30374-0241
(800) 525-6285

Experian
P. O. Box 1017
Allen, Texas 75013
(800) 301-7195

If you have been the victim of Identity Theft, contact your local Law Enforcement office.
The information in this section is intended to provide resources for the community on matters pertaining to Internet and computer crimes. We encourage you to visit these sites for online reporting, general reporting, general information, or crime prevention. Should you have questions beyond that which are answered here, please contact us at 812-663-8125.
If you are a victim of internet fraud, make an online report now via the Internet Fraud Complaint Center. Victims of Identity Theft can visit the Internet Fraud Complaint Center or the Federal Trade Commission's Identity Theft website where you can download forms or get the contact information to speak to a counselor who will assist you through the reporting process and credit repair. The Decatur County Sheriff's Office encourages the use of these sites for local, national, or international crime reporting or just general information.
DEPARTMENT OF HOMELAND SECURITY
The Department of Homeland Security's website has some very useful information for your personal security and identity theft protection.
FEDERAL BUREAU OF INVESTIGATION

The FBI's website is an excellent source of information concerning the general operations of the FBI. The National Infrastructure Protection Center and the Innocent Images Task Force (Child Exploitation and Pornography) operations are detailed on this site.
FEDERAL TRADE COMMISSION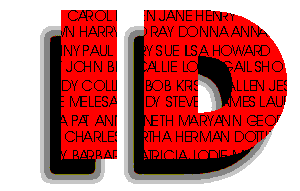 The Federal Trade Commission is an excellent source for information on identity theft.
INTERNET FRAUD COMPLAINT CENTER

The Seminole County Sheriff's Office is a member of the Internet Fraud Complaint Center and we actively receive complaints nationwide. If you are a victim of internet fraud, you can make a complaint at this site. An analyst at the IFCC will review the complaint, gather intelligence, and forward the information to the appropriate law enforcement agency(ies) in the United States. The IFCC is a central repository for internet fraud complaints on which the law enforcement community relies for intelligence information and resources.
NATIONAL WHITE COLLAR CRIME CENTER

The National White Collar Crime Center provides nationwide support services for enforcement agencies involved in the prevention, investigation, and prosecution of economic and high-tech crime.
UNITED STATES SECRET SERVICE

The United States Secret Service's website is another good Federal law enforcement source of information.
NATIONAL CENTER FOR MISSING AND EXPLOITED CHILDREN

The National Center for Missing and Exploited Children's website is not only an excellent resource for missing, abused, exploited, or runaway children, but also provides valuable resources regarding internet crimes against children including online solicitation and child pornography.
OFFICE OF JUVENILE JUSTICE AND DELINQUENCY PREVENTION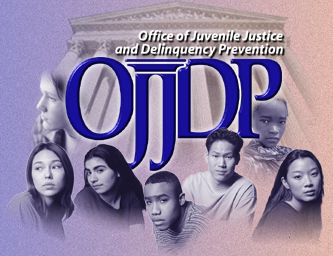 The Office of Juvenile Justice and Delinquency Prevention website is a good source of information on juvenile justice at the Federal level.
INTERNATIONAL ASSOCIATION OF COMPUTER INVESTIGATIVE SPECIALISTS

The International Association of Computer Investigative Specialists is an international volunteer non-profit corporation composed of law enforcement professionals dedicated to education in the field of forensic computer science. IACIS members represent Federal, State, Local and International Law Enforcement professionals. Regular IACIS members have been trained in the forensic science of seizing and processing computer systems.
INTERNATIONAL ASSOCIATION OF FINANCIAL CRIMES INVESTIGATORS

The International Association of Crimes Investigators website is a non-profit organization of investigators from all levels of law enforcement, card associations, banks and non-banks, private label issuers, mail order houses, airlines, telecommunications, petroleum industry, processors and transporters, to name a few. Everyone who is involved in the security of financial transactions where a device is used to access money - a card, check, account number or some other access device - is involved in IAFCI's effort to safeguard the world's economy through teamwork.
COMPUTER CRIME AND INTELLECTUAL PROPERTY SECTION

The Cybercrime and Intellectual Property Section of the U.S. Department of Justice is an excellent resource for computer crimes and related issues including current laws and legislation.


UNITED STATES CUSTOMS SERVICE

The U.S. Customs website is an excellent resource for information on Federal law enforcement.
UNITED STATES POSTAL INSPECTION SERVICE

The U.S. Postal Inspection Service website is another excellent resource for information on violations of U.S. Postal laws.

DIRECT MARKETING ASSOCIATION

The Direct Marketing Association offers resources on consumer fraud and answers to frequently asked questions.
CREDIT BUREAUS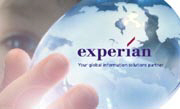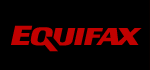 Consumers can obtain their credit history from any of the three major credit bureaus, Experian, Transunion, and Equifax. We recommend you obtain your credit report at least once a year so that you may monitor your credit history for evidence of identity theft or fraudulent activity which may affect your credit.

A Complete Guide to Shopping Safely Online
~~~~~~~~~~~~~~~~~~~~~~~~~~~~~~~~~~~~~~~~~~~~~~~~~~~~~~~~~~~~~~~~
One of the fastest growing crimes in our technology-filled world is the crime of identity theft and the resulting credit fraud that often results.
Identity theft can take many different forms, and different types of personal information can become compromised. For example, many identity thieves typically look to illegally gather personally identifying information, such as legal name, address, social security numbers, dates of birth and account numbers. From this information, thieves can then assume people's identities and apply for loans, credit cards and even conduct transactions, without the true owners being aware of the situation. Because of identity theft and credit fraud, thousands of U.S. consumers are scammed to the tune of nearly one billion dollars each year.
Identity thieves employ a number of different methods to obtain the personal identification information they need to commit fraud, including the following:
Phishing. Although email filters have gotten better at spotting these scam emails, occasionally consumers still see emails that purport to be from a legitimate source and asking the consumer to supposedly verify personal records.
Hacking. The most publicized cases tend to be of internet hackers who break into the databases of businesses, organizations and government institutions – and download personal information.
Dumpster diving. Other thieves get really dirty by going through the trash of businesses and consumers, in search of personal data that should have been shredded.
Spyware. These malware and virus program records keystrokes and financial information that are then sent to the identity thieves via the web.
One of the ways that consumers can protect their identities is by simply being alert for suspicious activity on their accounts, unwanted calls or inquiries about their credit. Thieves depend on consumer complacency to succeed. Just as burglars are always looking for unlocked windows, identity thieves are looking for individuals who fail to properly secured documents that contain their personal information or do not take precautions with their credit.
An effective strategy for consumers looking to protect themselves is to simply be more wary whenever someone asks for personal information. Some institutions have legitimate reasons to ask for your personal information, but many don't need it.
Below are online resources that can help consumers avoid becoming the victims of identity theft and credit fraud:
What is Identity theft?
Types of Identity Theft
Detecting Identity Theft
Theft Detection - FTC page which provides consumers with useful information on detecting Identity theft.
Identity Theft Prevention
Protect Your Identity - Informative page from the North Carolina Department of Justice providing help in protecting identities.
Stop Theft - MSN Money video with information on how to stop ID Theft from occurring.
Protecting Your Identity - Useful page from the Washington Post which covers a number of topics in preventing theft.
Reporting Identity Theft
Additional Resources
ID Theft - Resourceful portal of information from the government about financial theft.
Identity Theft Resources - Resourceful page of government information about ID Theft.
Resources - Useful page of information about different theft topics.
Information courtesy of: